The Rota Program 2030 is an initiative of the Federal Government, described in Federal Law No. 13.755/2018 to stimulate investment and to strengthen the Brazilian companies in the automotive sector through the development and application of new technologies.
With measurable goals, the Program will lead participants in cycles of adaptation to the new instruments, stimulating investment programming and reorienting towards the next steps. Thus, the initiative opens up a scenario of opportunities for companies in the sector to invest in the development and application of new technologies, consolidating a competitive manufacturing model and inserted in the global production of motor vehicles.
---
Segment IV and V
Who can participate?
ABOUT FUNDEP
Fundação de Desenvolvimento da Pesquisa
To encourage the evolution of society through education, research, and innovation. This is the objective of Fundep, which supports and develops projects in its area as an agent for connecting solutions and opportunities in the different science and technology areas. Accredited to support the Federal University of Minas Gerais, the Foundation is also a partner of 28 important science and technology institutes in Brazil.
Fundep's project management processes are internationally recognized, with the ISO 9001: 2015 certification of its Quality Management System. Among its services, the Foundation is also highlighted for the management of public tenders, entrance exams, and other selection processes. Another differential is the offer of innovative technological products, such as the Somos System: a mapping tool for the skills of researchers and professors that expands the interaction between agents of Science, Technology, and Innovation (STI).
Together with the trends of the creative economy, the Foundation connects the knowledge from universities and research centers with the market, generating new products, processes, and social services. Pioneering in Brazil, it implemented its innovation agencies: Fundepar, which identifies, invests, and develops businesses with growth potential; the startup accelerator Lemonade and BiotechTown, a bio-business innovation hub; and Outlab, a business acceleration program for laboratories.
Technical Coordinator
SEGMENT IV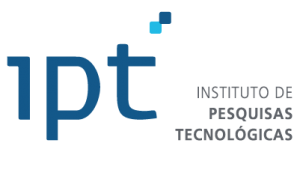 Technical Coordinator
SEGMENT V
NUMBERS
Information Transparency
R$
0
mi
Raised for Segment IV
R$
0
mi
Raised for Segment V
PARTNERS
Rota Program 2030